Solavei Mobile, the Ultimate Home Biz, 2012 Wrap-up
[schema type="product" name="Solavei" ] is on the forefront of the coming tidal wave of social commerce companies.
In the first few months since the September 21, 2012 nationwide launch of this great value, prepaid mobile service, Solavei has become a community of over 100,000 members and home biz owners, and has paid almost $3,000,000 to its subscribers for sharing the concept and building the member network.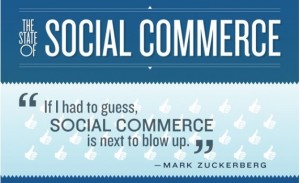 The philosophy behind the Solavei model has wide appeal — if advertising doesn't work anyhow, why not take that money and make it available to subscribers who become home biz entrepreneurs, and who are already important "influencers" in their family's, friends', and associates' decision making?
The brilliance of Solavei Mobile is the timing, the culture and the product.
The times – there's no argument that this economy is wobbly.  Good jobs are increasingly at risk, and any new jobs being created are heavily skewed to low-wage positions.  With Solavei, subscribers are taking charge of their financial futures, alleviating the nightmare of lost jobs and job insecurity by being part of a community dedicated to bettering peoples' lives.  The big business model is badly broken, Solavei creates hundreds of thousands of small business owners, which are the real drivers of a healthy economy.
The culture – the data says more than 90% of consumers already influenced by their social media networks of friends and family when making purchasing decisions (h/t digitalbuzz.com).  Established brands are scrambling to connect and stay engaged with their customers through social media, but still throw big money at the old ways of advertising that aren't working.  Solavei is pioneering the concept of plowing that money back into consumers pockets to build its brand, and build communities.
The product – is there any "product" more ubiquitous than cell service?  In the traditional network marketing model, the Solavei "product" is an A+ star.  The customer base is virtually everyone, it's a recurring purchase, it's ALREADY part of everyone's budget, and IT'S A GREAT VALUE!  $49 unlimited everything on a nationwide 4G network (T-Mobile) is one of the most competitive plans out there and it's distributed solely through the creation of new, home biz small businesses — how does it get better than that?
Whether you're looking to get rid of your nightmare of job insecurity or not enough money to upgrade your lifestyle, or whether you just decide you want to support small businesses with your spending dollars, Solavei Mobile is your cell service solution.  It's easy to switch, you can do it all online  [maxbutton id="3″]