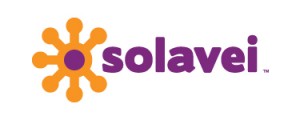 is simply the best decision you'll make in 2014!
It's "right-sized"… unlimited talk and text plans for $29*/mo, unlimited talk, text data plans start at $39*/month (operates on T-Mobile's nationwide 4G network, check out "Right-Size Plans" to see which plan fits your needs.)
It's smart…1) Save money. :)  2) Get PAID for your social commerce!
It's FUN!…get a great deal, share your great find, watch your network grow, rack up CASH — it's practically addicting!
Solavei Mobile is quite simply — the new, smart commerce.  Buying your cell service online through Solavei just makes sense — no overhead for retail outlets and staff, no expensive marketing campaigns — all those savings get passed on to members!  Where else can you get great value, quality phone service, AND get a monthly credit for referrals? (Check the "Referral Plan" tab to learn more about the referral program!)
"Solavei's no-contract wireless plan can save (or pay) you cash." — Dallas Morning News
Getting connected with Solavei is as simple as 1-2-3:
Enroll now to order your SIM card (if you're planning to transfer an existing mobile number, you can verify it's eligible).  You'll pay $9 for the SIM card, and prepay your first month's service (not to worry, your billing cycle doesn't start until you activate)
Order a new phone (see our list of Recommended Phones — you can click right through to purchase!) or bring your own unlocked T-Mobile or other unlocked GSM phone)
Activate!  Once you've received your SIM, slip it into your phone, elect to be assigned a new number or transfer your existing mobile number, and follow the instructions to activate online
That's it!  Your activation date starts your month of service, and, you can manage everything about your account, including payment, right online.
Keeping it simple, keeping it online, keeps down the cost.
*Plus applicable fees and taxes